TIPS TO BUY A HOME
FIND A REALTOR

®

TO REPRESENT YOU
As a member of the multiple listing service (MLS), your REALTOR

®

has access to the homes on the market.
SHOP LENDERS
It is recommended you shop at least three different lenders. Find out what loan options are recommended for you and the costs and benefits for each.
LOOK AT HOMES
You will be set up on "auto email" based on your home search criteria. Your REALTOR

®

will arrange for private showings. Once you find a home you want to buy, you will need a "Loan Estimate" from your lender.
WRITE AN OFFER
An earnest money check & pre-qualification letter from your lender will be needed when writing an offer. Once your offer is accepted, you will need to indicate your "Intent to Proceed" to your lender.
HOME INSPECTION
Inspections are highly encouraged. They are performed at the expense of the buyer. This inspection provides a professional opinion on the condition of the home.
APPRAISAL
Most loan types will require an appraisal to be done. The home will need to appraise at the purchase price or greater to move forward.
NOTIFY OTHERS
Give written notice if you are renting and notify the post office. You'll be responsible for putting all utilities (electric, water, garbage/sewer, internet/cable), in your name, starting on the closing date.
HOMEOWNERS INSURANCE
You'll be responsible for getting insurance set up and information sent to your lender.
FINAL WALK-THROUGH
You and your REALTOR

®

will go through the home a final time before closing to ensure it is in the same or better condition as when the offer was written.
UNDERSTANDING THE DISCLOSURE
At least 3 days before closing, you will receive a "Closing Disclosure" that breaks down your loan costs. Compare to the Loan Estimate. If you have questions, notify your REALTOR®.
CLOSING
Closing dates are usually 45-60 days from the contract date. It's time to sign papers and get the keys to your new home! You will need a cashier's check and a driver's license or government issued ID.
---
A Home Warranty Provides Peace-of-Mind After the Sale
A home warranty should include the property's plumbing, electrical, central air conditioning and heating systems, water well system, and structural coverage.

During your first year of ownership, a warranty protects you from unexpected costs of failures due to normal wear and tear on many mechanical systems. Simply call the warranty company when a covered component fails.

Appliances included in the sale are typically covered under the warranty. Look for a warranty that covers most appliances under that standard coverage without additional charges. Read the warranty contract to determine if both the built-in appliances, as well as the stand-alone appliances, are covered under the warranty.

Some warranties include various structural coverage. The warranty may cover structural items, including roof leaks, basement, wall, floor and ceiling cracks.

You can request the home warranty in your Offer to Purchase.

I

f the seller opts not to purchase on your behalf, you may purchase the warranty separately as part of the closing process.
PARK CO., REALTORS® partners with HSA Home Warranty. For more information, visit their website at www.onlinehsa.com.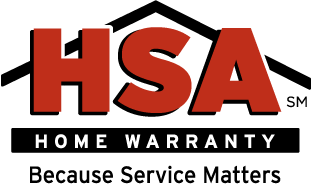 Testimonials
" Five stars for sure! "
- Tony Hart
" Terry, You did amazing work helping us find our dream home. Your hard work and commitment to your job and us did not go unnoticed! We appreciate you so much and recommend you 10000000% !!!! Thank you thank you for taking such great care of us! "
- Morgan Ramage
" TERRY ELLINGSON has been my family's realtor for years! I can tell you he's a real Energizer Bunny! He doesn't stop! He started out early in the morning 'til late at night! He's diligently looking out for you. You can ask him anything and expect a quick response from him. Every house observations we did, although some of them we liked, he managed to point out certain problems that we missed which would of caused us lots of headaches in the long run! (Thank you so much for doing that!) He doesn't rush us but told us to be patient and keep on looking for the right house to come.--After all houses are like people they come in all shapes and sizes, you'll definitely fine one for your liking! Way to go Terry!! "
- Sankream Prak
" Terry was great to work with! He always answered our calls and texts. He worked late with us after our kids had gone to bed. "
- Joseph Lindquist
" We always knew Terry had our best interests in mind. He kept us up to date on what was happening with the transaction of selling our home and offered very helpful advice. "
- Silas and Connie Rawls
" Terry is very personable, professional and responsive. Anytime we had a question, we could count on Terry to provide a prompt and thorough response. His extensive experience helped get our house sold for the best price. Thank you Terry! "
- Lavon and Loren Schmidt
" Terry, thank you so kindly for working hard for me. You took the time to answer all my questions, show me around, and gave me excellent advice. You made this purchase easy because you know your business well and you get to know your clientele. You are the best Terry. Mark Amon "
- Mark Amon
" Terry is one of the nicest people I have ever met! It didn't matter time or day he was always available to answer our questions! He's honest and so easy to talk with! He works hard himself and for his clients! One of the best realtors in Fargo/Moorhead! "
- Jill Pauly
" Stayed up on all issues and helped remedy things for us due to our distance that were hard for us to work through, like carpet cleaning. "
- Les Chan
" I have bought and sold homes using parkecompany and have been pleased with the results "
- W. Dale Thompson
" Excellen "
- Mario and Maria Jimenez
" Terry is amazing to work with. Knows his stuff and took care of everything. Always let me know what I need to do. Thanks Terry! "
- Michael Reveling
" Terry is a wonderful Realtor. He has sold three houses for us and is a pleasure to work with. "
- Carrie Holland
" Working with Terry was everything we expected! Thank You! "
- Silas & Connie Rawls
" We worked with terry Ellingson and thought he did a fantastic job at helping to find us a home that fit our family! "
- Kris Meberg
" Terry was more than we could have hoped for. Available at any hour and thorough. We're very pleased "
- Paul Humbracht
" Everything went well. "
- Marilee Johnson
" Terry was there when ever we needed him. Nights and weekend, it didn't matter, from start to finish he was there to answer questions and ultimately find the house of our dreams. We would not have been able to buy this house without terry's knowledge and experience. "
- Scott Davidson
" Whatever Terry says, you can take it to the bank. Very experienced and works hard. He never seems to lose his enthusiasm. The best. "
- Lee Hagen
" Terry Ellingson was wonderful. As first time homebuyer's we didn't know what to expect. His advice was unmatched, he was understanding, and with us in every step of the process. He also referred us to a wonderful loan officer at First International Bank & Trust which made the process so much easier. His guidance was so personable -- when talking about selling us a home he would say "If I wouldn't sell my daughter this house, I wouldn't sell you this house", it was such a simple gesture that not only felt like he cared, but also made us feel that we were in the right hands on this one. We really appreciated the honesty. Now we are in a home that we love, in a great neighborhood with everything we wanted, which is pretty much all you could ask for. Thanks so much, Terry! "
- Troy Haglund
" We were very happy with the job Terry did in selling our house and would recommend him highly. "
- Doug Ketcham
" Terry was awesome! He was very patient throughout the entire process-he showed me everything I asked to see and then some. He knows his stuff! Made the process easy and enjoyable! I'd recommend him to friends and family. "
- Shannon Herman
" Terry Ellingson was a great help in getting my home on the market quickly. It sold in 2 days!! He gave me suggestions and kept me well informed from the beginning through closing. "
- Lorna Heninger
" Offer resulting in sale made 22 days after listing. Wanted sale completed fast and it was. "
- Stephen Plambeck
" Terry did a wonderful job for us in a harder than usual situation. We appreciated his effort so much! "
- Barbara Liudahl
" Would use Terry again. Amazing realtor. "
- Michelle Droz
" Best realtor we have ever worked with. Honest, knowledgeable, kind and caring It was such a pleasure working with him. Thanks Terry for all you did for us!!! "
- Milagros Zegarra
" Thank you Terry for all you have done for me. I so appreciate all the time, work and energy you put into this sale. You are one very special man, and know that I will be sending you names of people when they are looking for a home. Mark Amon "
- Mark Amon
" Terry is a great guy and made sure everything was ready to go. He was with me every step of the way. "
- Melissa Schwengler
" Terry is great! "
- Margaret Andersen
" I so much appreciate how the whole selling process was handled. I could not ask for a smoother transition! Thank you, Terry, for a job well done! "
- Avis Becher
" Terry met all of my expectations. "
- Larry Lee
" Terry took care of all the details and was extremely helpful throughout the process. "
- Terrence and Candy Lien
" Outstanding!! "
- Carolyn Kramer
" Terry was always available and worked hard for my sale "
- Brian Davidson
" Terry was very motivated to help me sell. He went above and beyond to get the deal done within a month. "
- Joni Erfle
Previous
Next